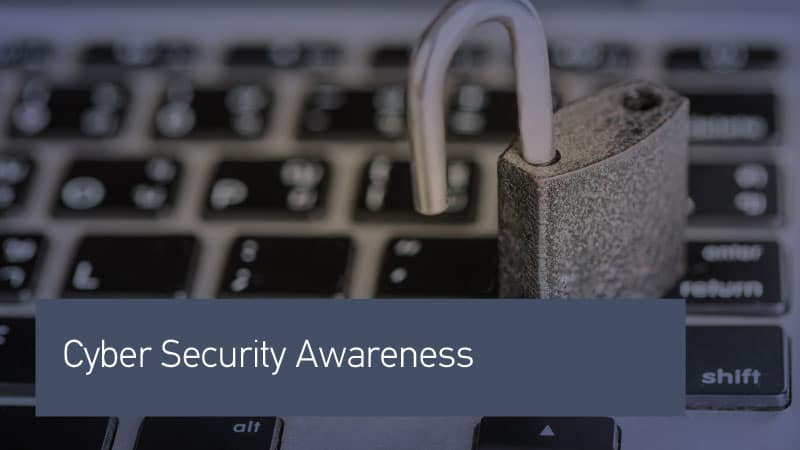 Cyber Security Awareness e-learning course developed by SQLearn is in line with the recent European guidelines as well as best practices. The aim is to engage and increase awareness to the audience who will attend the course, regarding the definitions and the determined scope of the regulation's implementation.
The structure of the course can be found below.
Modules and Course Contents
MODULE 1: INFORMATION, THREATS AND THREAT ACTORS
Classification of information
Cyber threats
Types of threats (untargeted/ targeted attacks)
Types of cyber threat actors
Activities
MODULE 2: COMPANY'S VULNERABILITIES, CYBER ATTACK AND IMPACT
Vulnerabilities
Types of vulnerabilities
Cyber attack (steps)
Impacts on company
Activities
MODULE 3: CONDUCT RISK ASSESSMENT
Risk assessment
Risk assessment procedure
Conduct risk assessment
Cyber security assessment report
Inventories list
Activities

MODULE 4: MITIGATION MEASURES AGAINST CYBER ATTACK
Mitigation measures (12 measures)
Recognize and evaluate the risk highlights
Activities
For more information, please contact SQLearn at 0030 210 7778877 or use the contact form.