Sponsorship for e-Learning Management System to Merchant Marine Academies by SQLearn
SQLearn provides free of charge for the next three years an integrated e-Learning system to all ten Merchant Marine Academies (MMA) in Greece, within the content of the cooperation with the Ministry of Shipping and Island Policy.
The first step was made on Thursday 25th of January 2018 when the installation and the presentation of the system in Merchant Marine Academy in Chios tookplace in the presence of delegates from the Ministry of Shipping and Island Policy and from the Municipality of Chios.
The eLearning platform https://aen.sqlearn.com/ designed by SQLearn, includes a Training Matrix plugin, as well as e-learning courses which SQLearn has developed in cooperation with Theta Marine Consulting, which provided the primary material.
The list of courses is constantly updated, covers international, national and flag requirements and includes topics in the fields of safety, technical subjects, incident reports (lessons learnt) and other.
SQLearn's solutions for e-learning, the learning management system and the e-learning courses are certified by ABS (American Bureau of Shipping).
In the context of Corporate Social Responsibility and in order to emphasize the importance of training offered to remote regions of our country and to support their work, SQLearn started the system installation from Chios, moving on with the rest MMAs in Greece within the next months.
In cooperation with: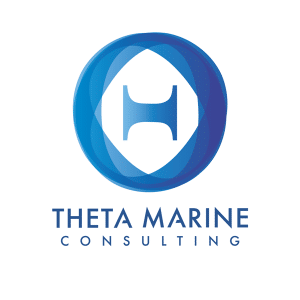 Media Sponsors


About SQLearn
About Theta Marine Consulting
Theta Marine Consulting is a specialized provider of Maritime Solutions in the areas of Quality, Health, Safety, Environmental, Security and Risk Management. These solutions includes consulting, documentation development, audits (on-board & ashore), Incident Investigation & Root Cause Analysis, PSC & Vetting replies, TMSA Gap Analysis, Pre-Vetting Inspections, Pre-PSC Inspections, Real Time Navigational & Cargo Audits by qualified Master Mariners, ECDIS on board type specific training (JRC, Danelec, Kelvin Hughes) and training on-board and ashore by qualified and authorized instructors as our training facility has been approved, certified and monitored by ABS.

Other press releases