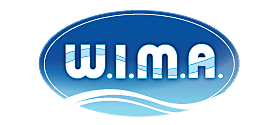 SQLearn joins WIMA, the Worldwide Industrial & Marine Association), a non-profit association of marine oriented companies, founded in 2006. WIMA has managed to successfully introduce a new concept in the maritime market; a network of certified companies with global reach, working together to effectively cover any requirement, in every sector of the shipping industry.
WIMA's members are active in the fields of:
Ship's Construction – New buildings & Refitting
Ship Repairs
Ship's Spare Parts & Supplies
Ship's Technical and General Services
Manufacture of Marine Equipment
SQLearn provides custom e-learning solutions designed and developed especially for shipping companies:
SQLearn's e-learning facilities and e-learning courses are certified according to relevant ABS standards. Also, SQLearn's e-learning services are certified according to ISO 9001:2008. Visit SQLearn's WIMA profile page or view WIMA's member catalogue.