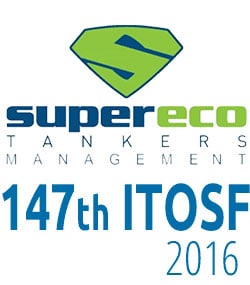 In the upcoming ITOSF 2016 conference that will be held on 22/6/2016, Cpt Ioannis Theodorakas from Theta Marine Consulting will make a presentation entitled "Reflect on safety" in the REGULATIONS and TRAINING session.
The presentation will include a detailed description of the services that Theta Marine Consulting and SQLearn offer to shipping companies including custom e-learning solutions that allow to effectively train seafarers and improve safety.
SQLearn provides a web based e-learning system specifically designed for shipping companies, helping crews to access training content and assessments from ashore and from vessels. SQLearn designs and develops custom e-learning content and along with Theta Marine provides a list of e-learning courses that cover most international, national and flag requirements and are of great importance in the fields of safety training. SQLearn creates lessons learnt courses that help crews visualize the root cause of an incident and perform reflective learning sessions. SQLearn's e-learning facilities and e-learning courses are certified according to relevant ABS standards. Furthermore, SQLearn's e-learning services are certified according to ISO 9001:2008.
THETA MARINE Consulting  is a specialized provider of Maritime Solutions in the areas of Quality, Health, Safety, Environmental, Security and Risk Management. These solutions includes consulting, documentation development, audits (on-board & ashore), Incident Investigation & Root Cause Analysis, PSC & Vetting replies, TMSA Gap Analysis, Pre-Vetting Inspections, Pre-PSC Inspections, Real Time Navigational & Cargo Audits by qualified Master Mariners, ECDIS on board type specific training (JRC, Danelec, Kelvin Hughes) as we are authorised trainers, and training on-board and ashore by qualified and authorized instructors as our training facility has been approved, certified and monitored by ABS. Furthermore we are performing yacht survey, condition surveys, Due-Diligence surveys, Pre-charter survey and pre-purchase survey. Latetly we have signed a contract to perform Flag inspections on behalf of Liberia Administration. Furthermore we are in cooperation with London P&I Club performing various inspections on their request.
The 147th ITOSF will be held at Divani Apollon Palace & Thalasso, Athens – Greece in June 21-23 2016