Dedicated to building a modern approach to maritime training, SQLearn has brought a number of disruptions in the field such as the concept of interactive e-learning courses and real time connection with vessels. The company was founded in 2006 by Spyros Goumas, a visionary and inspired personality who has worked in the professional training sector for the last 30 years.
In the interview that follows, Spyros Goumas, CEO of SQLearn, describes the advantages of SQLearn's e-learning products and services and explains how SQLearn adapts to new technology and training trends. It must also be noted that recently, in January 2020, SQLearn relocated in central Piraeus as a strategic move that signals the importance it places on the shipping sector.
– Can you highlight on your company's activities in the Greek shipping market and why has your company recently relocated to Piraeus?
I would like to emphasize the fact that SQLearn is a Greek company and we consider our honor to serve the Greek-owned fleet that is regarded without a doubt the world's leading one in terms of both quantity and quality of service. SQLearn offers a complete solution for shipping companies including a learning and training management system as well as e-learning libraries focusing on STCW, safety related, topics as well as Resilience and Lessons Learnt. All provided products and services are certified by the American Bureau of Shipping (ABS). SQLearn has a very positive reception in the Greek market since our e-learning system and courses are used by more than 800 vessels and more than 25.000 seafarers.
SQLearn has recently relocated in central Piraeus as a strategic move that signals the importance placed on the shipping sector. The relocation serves the need to be in close proximity with the majority of our clients and build upon our cooperation and daily communication. Furthermore, our new offices provide our constantly growing team with the space they require and at the same time offer a great working environment.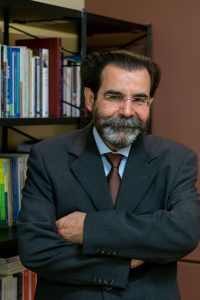 – Mr. Goumas what is your academic and professional background?
I am a mathematician and I have a Master's degree in Distance Learning. I have always been working in the educational and training field. At the same time, my son Antonis who is SQLearn's General Manager, has a background in computer science. Thus, I give SQLearn the training methodology perspective based on the distance learning model while he leads the technology related part backed from our most capable development team.
– Describe the capabilities and skills of the company's personnel.
Before answering this question I would like to emphasize on the fact that all SQLearn's development takes place in house. SQLearn employs more than 80 people from a variety of fields. When it comes to course development which is a niche field, several professionals with various specialties have to collaborate for the final product. These specialties include instructional designers, e-learning developers, graphics designers, 3D animators, sound engineers, actors and maybe more depending on the nature of the course. Furthermore, SQLearn employs experts in the maritime field that closely cooperate with the aforementioned team. Finally, we also have more traditional departments such as the Software Development Department with software developers that work on the development of the e-learning system, the Training Management System and relevant apps.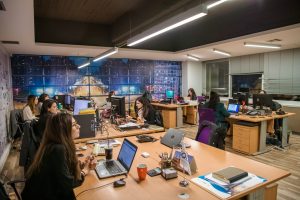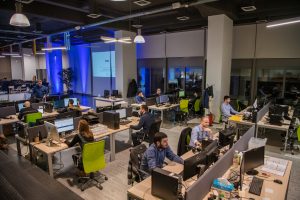 – Can you explain the advantages and benefits of e-learning courses in shipping?
E-learning helps the maritime sector to quickly and efficiently achieve its training goals. More importantly it helps to improve the quality of the training and reduce the training budget as well. Starting from the well-known benefits of e-learning e.g the delivery of courses without location or time constraints when it comes to maritime training, the mandate for no location constraints is even more demanding. Furthermore, SQLearn's e-learning course library is focused on safety, soft skills and mental health related issues that address the most critical element in shipping, the human element. Using SQLearn's interactive courses with multimedia material it is easy for trainees to comprehend the topic at hand, perform self-assessment tests and finally test their knowledge on the topic of a final assessment. Everyone involved in the management of the training process can easily monitor training activities in real time and make adjustments as needed since SQLearn's e-learning system establishes a real time connection with the vessels. Successful implementation of a training program can lead to reduction of costs as fewer work-related incidents will occur, reducing overall costs.

– How do you manage to bridge two worlds in a shipping company, captains and experts in order to have an efficient system?
SQLearn has been actively seeking both captains' and training experts' feedback during the development of both the e-learning system and e-learning course libraries. This has helped us to form a unique value proposition that addresses current and future client needs with an updated e-learning system, content and delivery methods. Captains are satisfied with the quality and presentation of the content of SQLearn's courses while experts focus on the flexibility of the e-learning delivery methods via SQLearn's training matrix, the adaptability of the system to their company procedures as well as the timely and complete reporting system.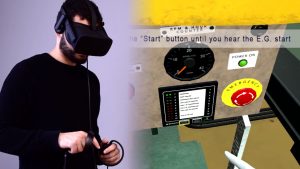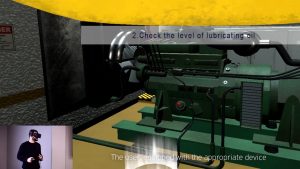 -What are the functions of your company's IT products that are controlling the costs and have efficient operations?
Building on the advantages of e-learning over the outdated Computer Based Training (CBT) offered by the competition, SQLearn has a modern approach to maritime training. A large number of companies have embraced this approach as they identify that using SQLearn's system and courses has largely reduced the administration time required by their crewing and IT departments. Furthermore, the topics of SQLearn's library being up to date with regulations and industry standards allow companies to easily train and disseminate information across the fleet and across company locations world-wide. It is easily understandable that using SQLearn's services largely reduces costs associated with travel, classrooms booking and eliminates the need to gather trainees in a specific place. On top of that, the consistent quality of the e-learning courses ensures that all trainees will receive the same high level of training. An integrated teleconference system facilitates the need for synchronous sessions between instructors and trainees. It is therefore derived that successful implementation of SQLearn's services can also improve risk management as training contributes to identifying, understanding and eliminating risks.
– Do you provide training services in compliance with TMSA3?
SQLearn's system has been designed with TMSA3 requirements in mind. During the development we focused on aspects required by TMSA3 like electronic reporting of training activities as well as creating digital procedures for trainees and evaluations of the provided trainings. Furthermore, SQLearn's e-learning system is an open system that can provide reports for any training activity performed by a shipping company. Additionally, the system allows monitoring training activities for both seafarers and ashore personnel giving a complete overview for the company and minimizes required preparations for each audit as it eliminates the need to manually aggregate reporting data from several sources.
– Do you have a plan B onboard when computers and software fail? How do you regard the human factor in the way an organization is managed?
SQLearn's e-learning system is consisted of two sub-systems. The ashore system is cloud based so the high availability is guaranteed by design. When it comes to the vessel system, it is designed in an agile way in order to maximize availability despite potential difficult network conditions, usually attributed to satellite internet. Each vessel is provided with its own installation working onboard in the vessel's local area network. Furthermore, it does not rely on satellite internet for the trainees to access the courses but only for synchronizing reporting and new material with the ashore cloud installation. Of course the human factor is very important to the successful implementation of an e-learning system, hence we have created a simple user interface in order for trainees to easily adapt and focus on the training. Furthermore, SQLearn offers its clients 24/7 technical support from our IT team, proving that we support shipping companies.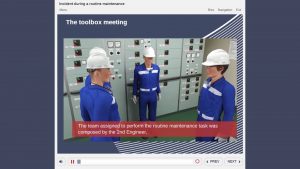 – Have you developed innovations/solutions that your competitors are not able to match providing differentiated performance and value-driven benefits for your customers?
Having entered a space that is dominated by two established companies for the past 40 years, SQLearn has brought a number of disruptions in the field of maritime e-learning. SQLearn introduced the concept of interactive e-learning courses rather than traditional CBTs. An e-learning material that is delivered both ashore and onboard using the same system. A holistic approach since SQLearn's system accommodates both seafarers and ashore personnel. At the same time SQLearn introduced real time connection with the vessels, allowing crew managers to have real time reporting, the ability to send new material when necessary and the flexibility to create course enrollments as needed. Moreover, SQLearn's system keeps bandwidth requirements to a minimum, since seafarers access the e-learning courses in the vessels' local area network. Furthermore, using SQLearn's Training Management System, makes companies able to manage all training activities, including e-learning, classroom based, drills, trainings in cooperating Training Centers and many more. Additionally, SQLearn has an open architecture that will allow any web service enabled provider to receive or send data in order for crew managers to gather all data in one system and easily receive relevant reporting.
– Do you invest in Research & Development activities:
SQLearn already brought a disruption to the field of maritime e-learning and we work really hard in order to keep this edge. While we always follow the latest methodologies for e-learning course development and software development, we also closely monitor the procedures followed by major shipping companies as well as the latest advancements in available resources e.g bandwidth allocation in order to develop new methods and update our products accordingly. Furthermore, we coordinate many EU and national funded research projects where we cooperate with Universities and Research Organizations in order to form future products. Our current research and development activities focus on Virtual Reality applications where we have modules available in the market, Augmented Reality applications as well as establishing a Blockchain based certification scheme to minimize certificate validation times.
– What are the drivers and trends that affect the growth of the global shipping ΙΤ market?
Autonomous vessels is a concept that will become a reality in the next few years. However, the human factor will always play a crucial role while proper and regular training will ensure the success of this concept.
Virtual Reality and Augmented Reality applications are already changing the training playfield. When this innovative technology is combined with e-learning resources in industries with specific training needs that require familiarization with situations that would be dangerous, expensive or even impossible to simulate in real life, studies have shown that this type of training requires less time and is more effective. Experiencing a simulated event of a mistake enables trainees to react and gain practical knowledge. SQLearn already developed in house and offers a VR modules library focusing on safety related topics e.g fire safety and lifesaving appliances.
Last but not least, higher internet bandwidth onboard will increase the quality of the available services and they will facilitate the implementation of many solutions that are currently taken for granted in other sectors.
Source: El Navi