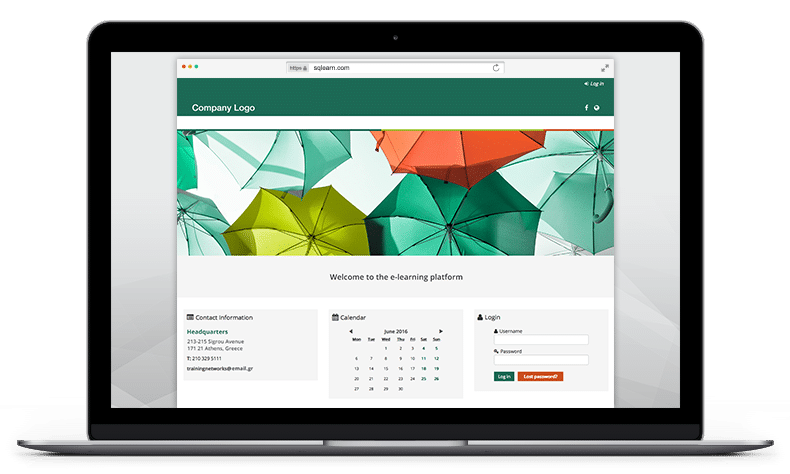 Learning Management System
SQLearn's Learning Management System is an asynchronous e-learning platform based on Moodle that provides all the utilities needed for the management of the training process.
Read more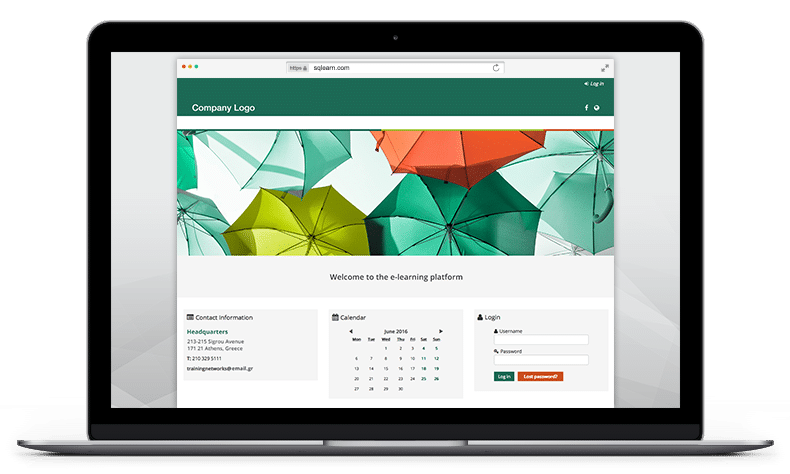 Custom theming

based on your company's logo and colours

Minimum IT involvement

as it is provided as Software as a Service (SaaS)
User enrolments on courses
All trainings in one place!
Ensure that you have all seafarers' trainings records from various training types in one place,
Seafarers also have access to their complete training record (onboard and ashore),
Gather seafarers training needs in one place and decide how to address them,
Have all systems mentioned above integrated and available on board and ashore,
Monitor the training process in real time!
SCORM compliant
Quiz with more than 9 question types
Glossary
Assignments
Offline activities
Announcements
Wiki
Calendar
Forum
Chat
Messaging
and many more…
Open source (no commitment to particular vendor) • Used by many companies and educational institutions worldwide • No license fees to third party vendors (like Microsoft or Oracle) • Standard fee per platform not per user • Scalable • Many courses on one platform • Many users from different countries/departments on one platform • Compliance with international elearning standards (SCORM, IMS, QTI) • Integration with 3rd party systems (eg Active Directory) • Option to integrate web based teleconference platform (synchronous training platform)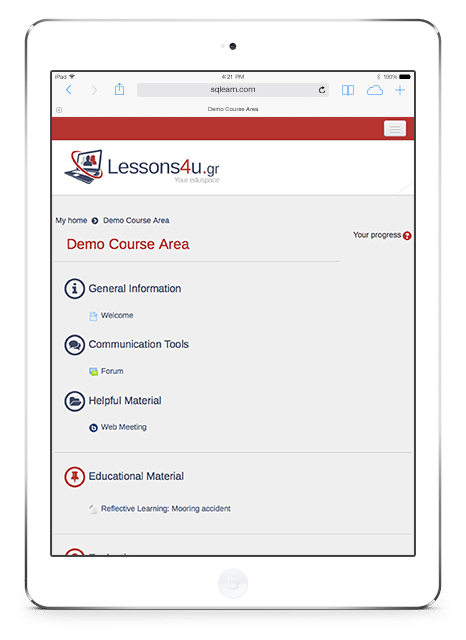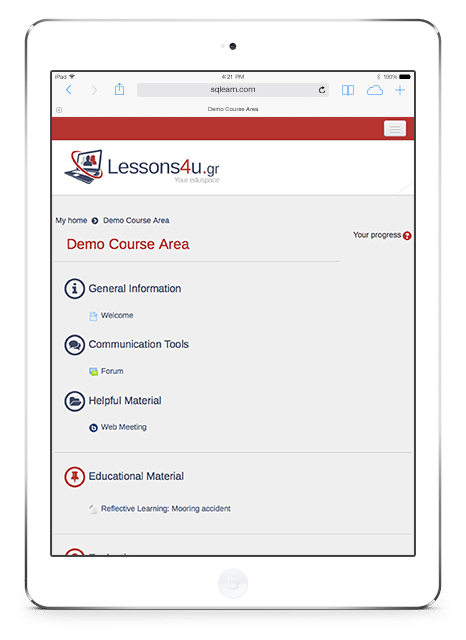 Custom display

for tablets and smartphones and native app for iPad

Interface

customized to customer logo and colors

Translation

in more than 100 languages
Password policy

to ensure strong user passwords

Multiple predefined roles

with possibility to create more custom roles
Custom plugins developed by SQLearn
User enrollment and email notification,
Custom user activity reports (based on course completion and/or spent time),
Custom quiz reports,
Course completion reminder,
Unique Certificate ID engine,
Training Matrix plugin,
Require user to spend specific amount of time to the platform before accessing final assessment,
Portal integration (web services based),
Time limit platform access,
Student management and course assignment plugin,
Native application for iPad and Android tablets (TheLMSapp)
Synchronous training platform
(fully integrated with SQLearn's LMS)